NEW cell home policy for CCHS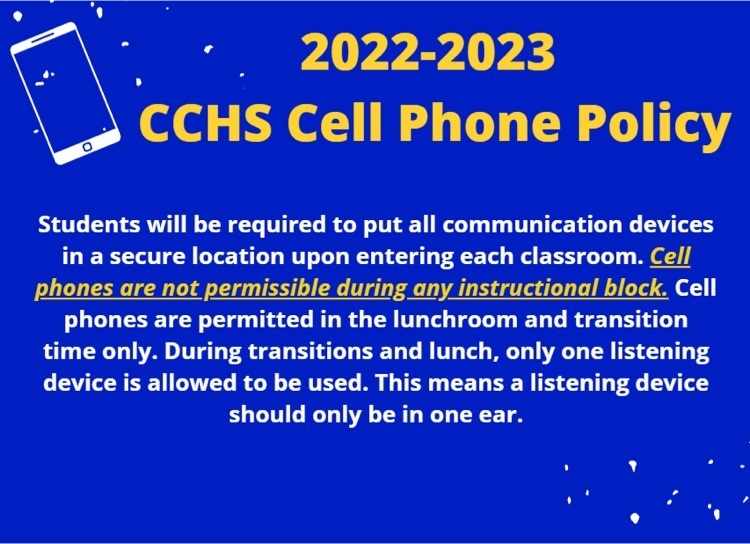 CCHS Open House July 27th from 4 to 6pm

Please post this reminder: ASVAB will be given at 11am in the Cafeteria. Please arrive at 1030 so that you can get a chromebook and get login credentials. The test is open to all 10th, 11th, and 12th graders. There will be 45 seats available so ensure that you sign the form that was sent out Monday.

The ASVAB will be given at CCHS on June 23, 2022 at 11AM. Please bring your ID.


Summer school will be held June 1-28th at Crisp County High School. Students received an email to sign up for summer school if they have failed one or more classes for this school year. Parents will be contacted by letter. If you have any questions, please contact Mrs. Leah Slimp.

CCHS will hold its Undergrad Honors Day today at 9AM. Parents and guests please enter thru the gym doors.

OBLIGATIONS-- SENIOR obligations are due Wed., May 18, 2022. All other class obligations are due Wed., May 25, 2022. Please check with Ms. Wood in the office for your correct information. The amount in Infinite Campus may be incorrect at this time. It is only showing this school year's information. All textbooks, library books and chromebooks need to be returned as soon as possible.

We would like to send a huge congratulations to our GHSA state winners.Our undefeated boys 4x100 are state champions and finished the season with the 5th fastest time in the state of Georgia. They are currently ranked as the 41st fastest team in the United States. Crisp County's 4x100 team consists of Jaylen Gray, Jaylen Smith, Adrion Holton and Jayce Gray. Jayce Gray also finished as the state 100m and 200m champion. Jaylen Smith finished in 3rd place in the 200m and Sawyer McGinnis finished in 9th place in the 3200m race. Our boys also finished third place overall at state and brought home a state trophy to Crisp County.

Today, Crisp County High School was one of 300 schools from 44 states across the country to receive a $5,000 grant through the Laura Bush Foundation for America's Libraries. This year, the Laura Bush Foundation for America's Libraries awarded $1.5 million in library grants this year. Many of the libraries will use the funds to update and diversify their collections. "I am thrilled that children from 300 schools will soon have access to an updated library collection," Mrs. Laura Bush said. "Students across the country turn to books to discover the world around them, and we know that opening a new book opens the door to new opportunities and learning."

Crisp County High School will hold an informational meeting for Advanced Placement courses for the 2022-2023 school year at 6:00 p.m. on Monday, May 16, 2022, in the CCHS media center. If you are interested in your student taking AP courses next year, please make plans to attend this meeting. If you are unable to attend, a face-to-face meeting must be scheduled with Ms. Grinnell, Ms. Patterson, or Mrs. Slimp.

CCHS Track We have 3 relays and 6 individual participants in the State Competition that begins today, May 12th. Sawyer McGinnis will be competing in the 3200m race. Jayce Gray and Ahmad Brown will compete in the 100m race. Jayce Gray and Jaylen Smith will compete in the 200m race. Eric Ivory will be competing in the High Jump competition. Our 4x100 relay teams consist of Jayce Gray, Jaylen Smith, Adrion Holton. Our 4x200 team consists of Jaylen Gray, Tray Walker, Ajani Christopher, Zymorian Jackson and Ahmad Brown. Our 4x400 team consists of Carjarian Jones, Marino Blanton, Keithan Nance, Ke'Von Merrell and Omarion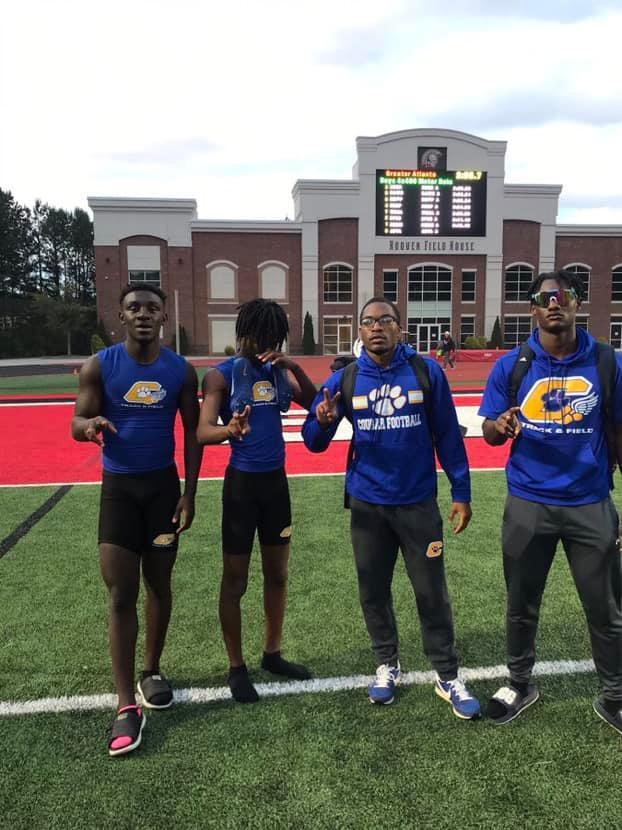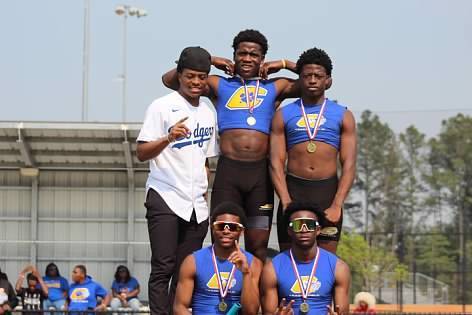 The CCHS JROTC will have its Change of Command tomorrow at 2:30pm near the bus ramp. Cadet Lieutenant Colonel Kentashia Weldon will relinquish command of the Cougar Battalion to Cadet Major MarLaisia Wilson.

Congratulations Logan Tucker and James Phillips! These two students were recognized for completing the Agricultural pathway at CCHS along with the welding program at South GA Technical College. Harris Equipment, a major sponsor of this program, has employed these two students to begin work immediately after graduation. Logan was a 2021 graduate but we did not get an opportunity to recognize him at that time. He has been working at Harris this past year. Again, congratulations!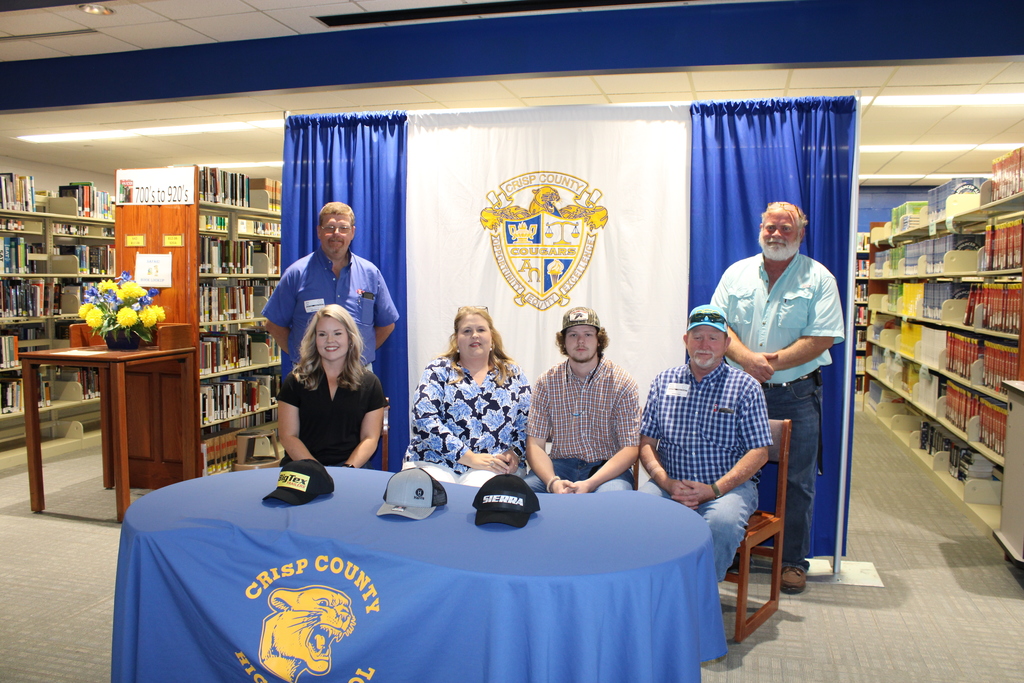 Congratulations CCHS students Noemi Garcia and Anahi Garcia! These two young ladies have signed and committed to becoming educators. They have completed the Early Childhood Education pathway at CCHS and will be attending GA Southwestern State University this fall.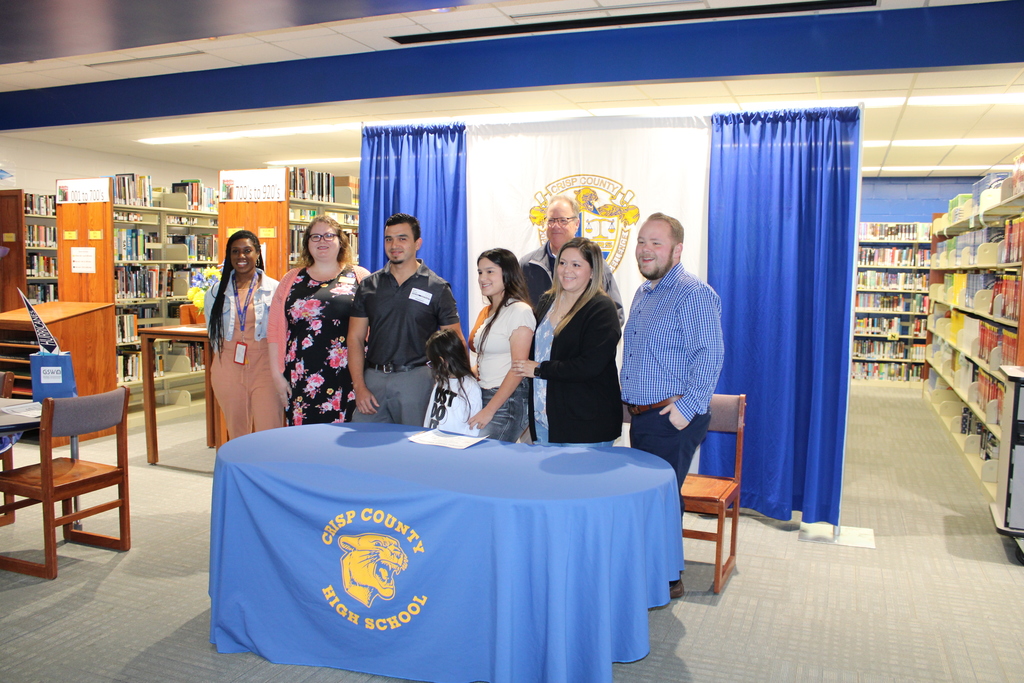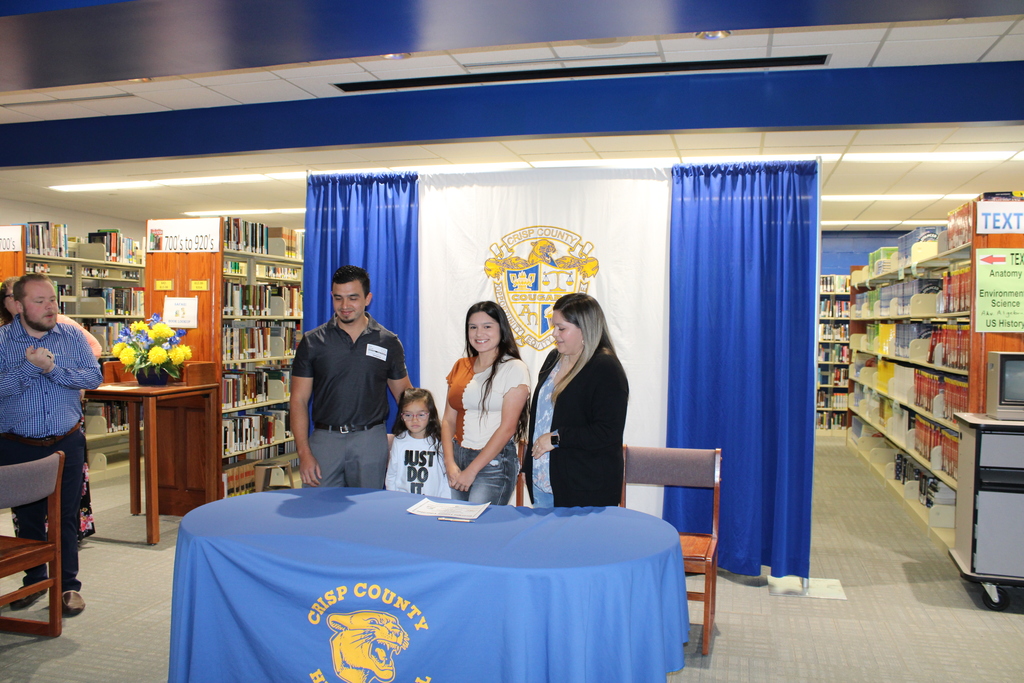 Crisp County High School was recognized as a National Beta School of Merit, congratulations!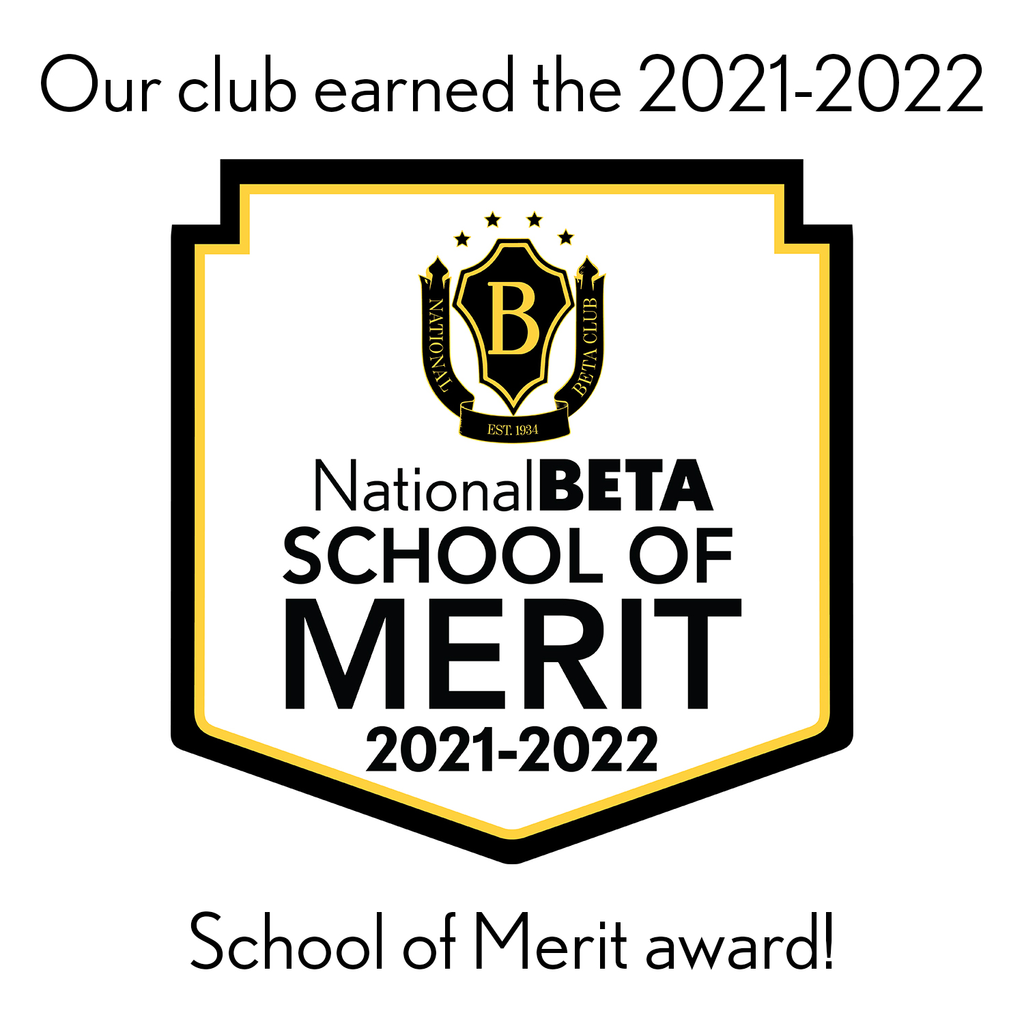 Congratulations CCHS FFA members! Three of our students received their GA State FFA Degree at this year's FFA State Conference: Andy Melcher, James Phillips and Jim Carden David Cook accepted Melcher's certificate who could not attend the conference. Their Advisor is Eric Dixon.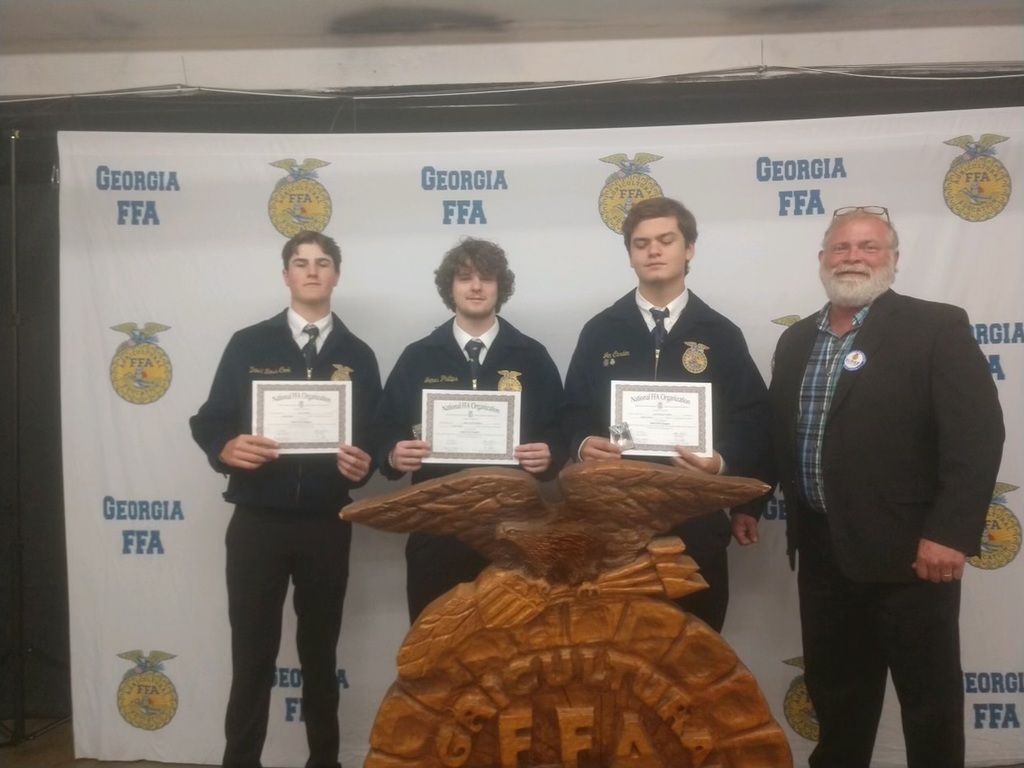 CCHS will host a Dual Enrollment Day on Friday, May 6th, from 8:00 a.m. to 12:00 p.m. in the Media Center. Students that have selected dual enrollment for the 2022-2023 school year will meet with college representatives from Georgia Military College, South Georgia Technical College, and Albany State University. Students will complete college applications, ancillary paperwork, and dual enrollment funding applications, and students and parents may ask questions about dual enrollment procedures at each post-secondary institution. We will have Chromebooks and computers available for students to use during this time. Here are the times reserved for each grade level: 8:00 a.m. - 8:45 a.m. - rising juniors A-L 8:45 a.m. - 9:30 a.m. - rising juniors M-Z 9:45 a.m. - 10:30 a.m. - rising seniors A-L 10:30 a.m. - 11:15 a.m. - rising seniors M-Z

Sports Physical Day will be this Saturday, April 23rd from 8:00-11:00 a.m. at the high school gymnasium.